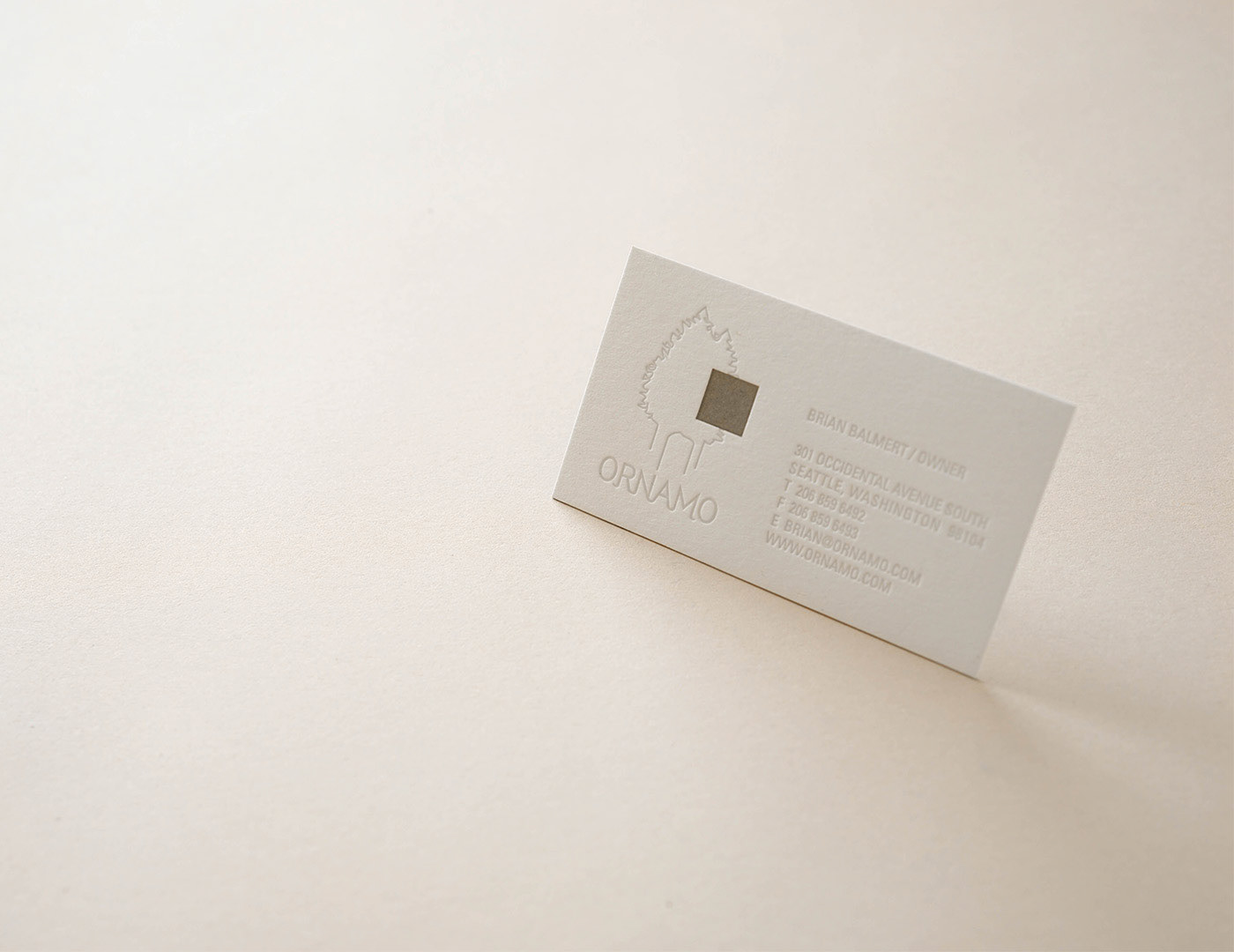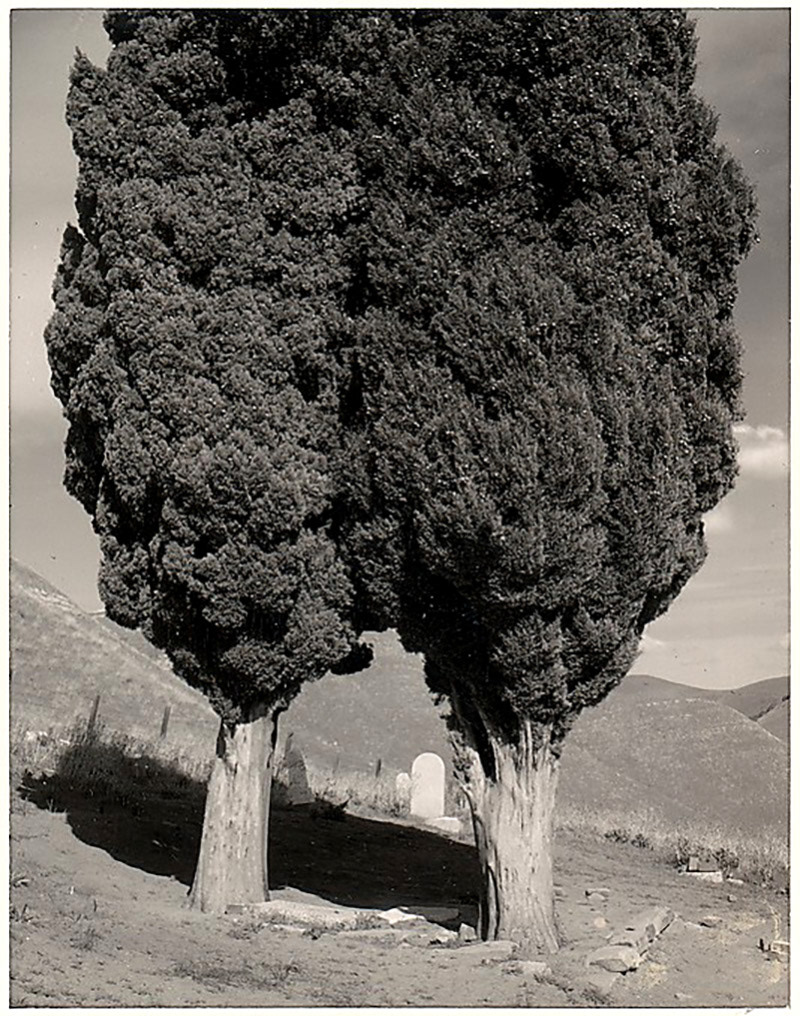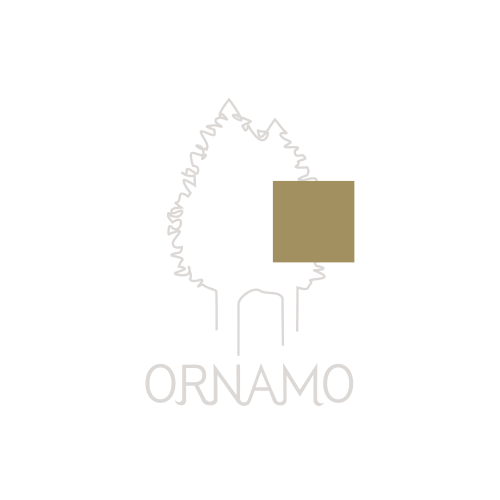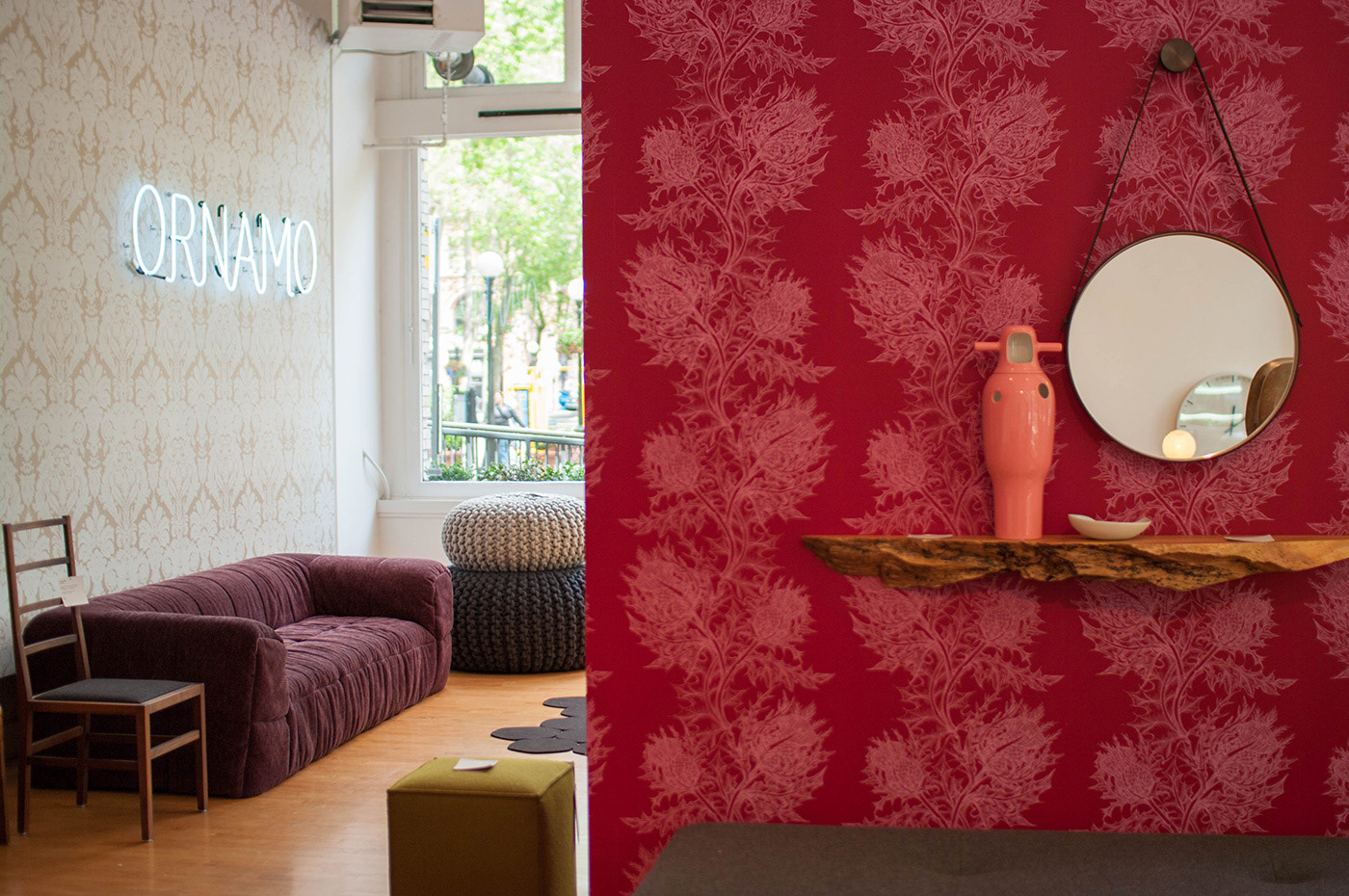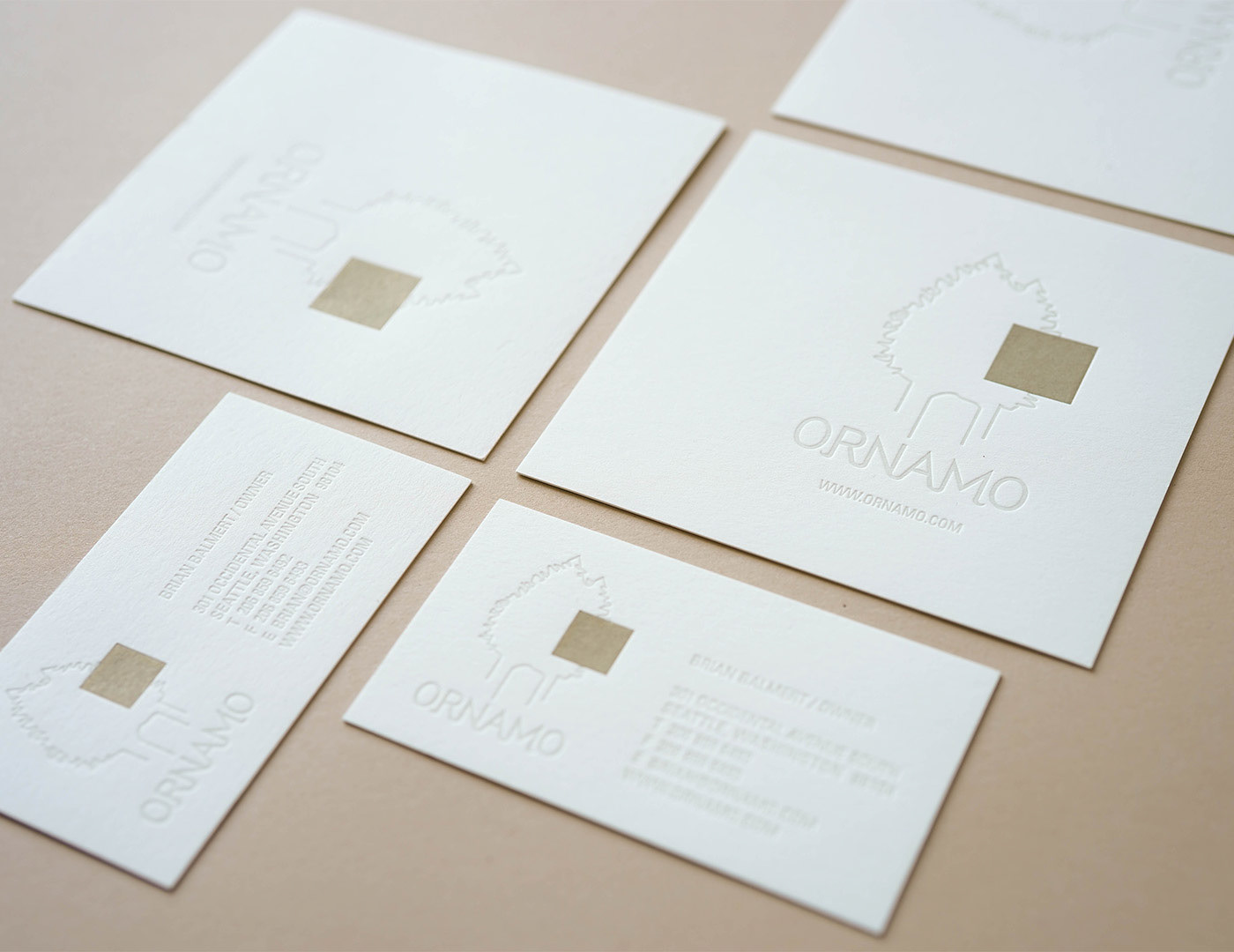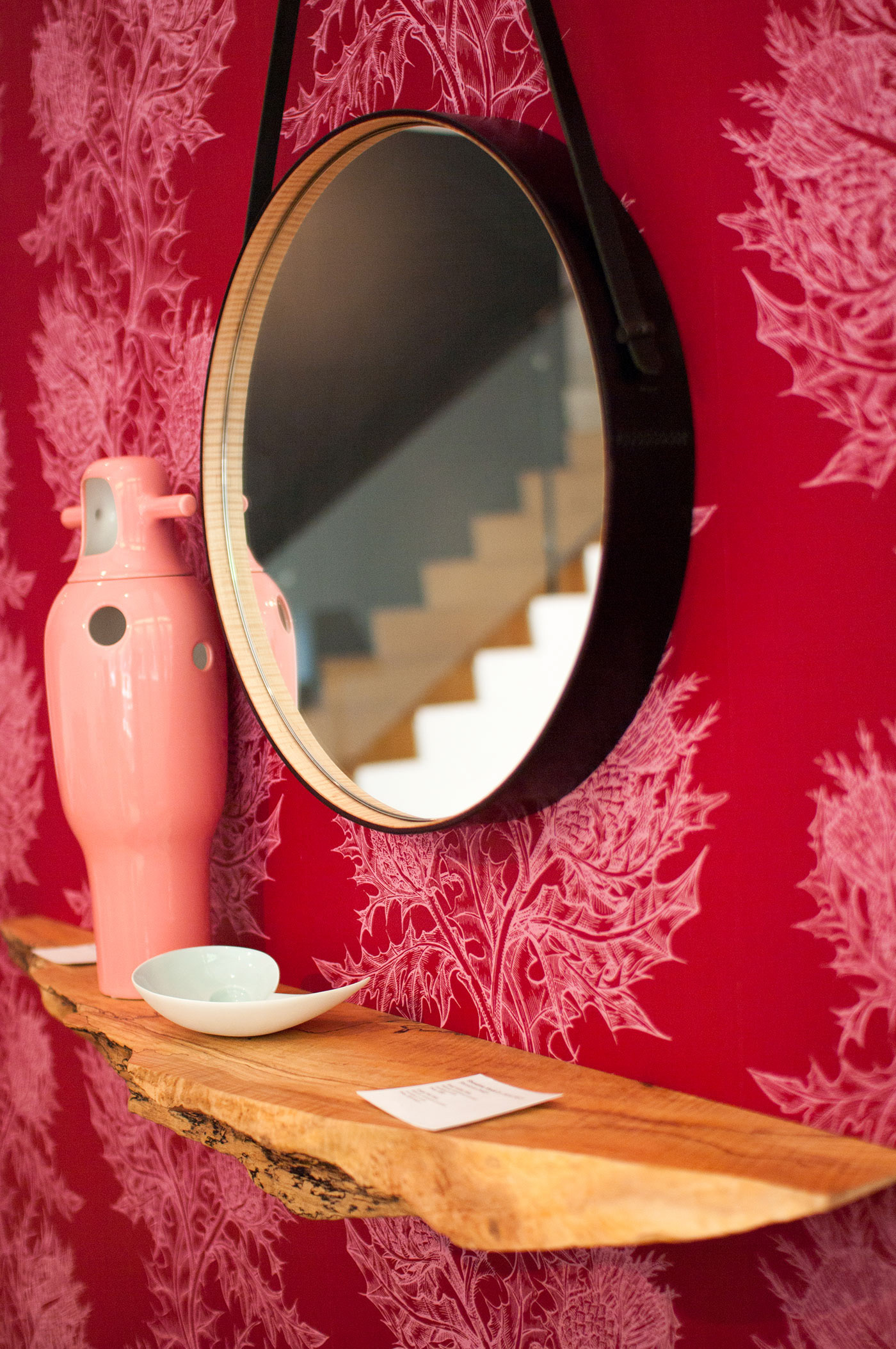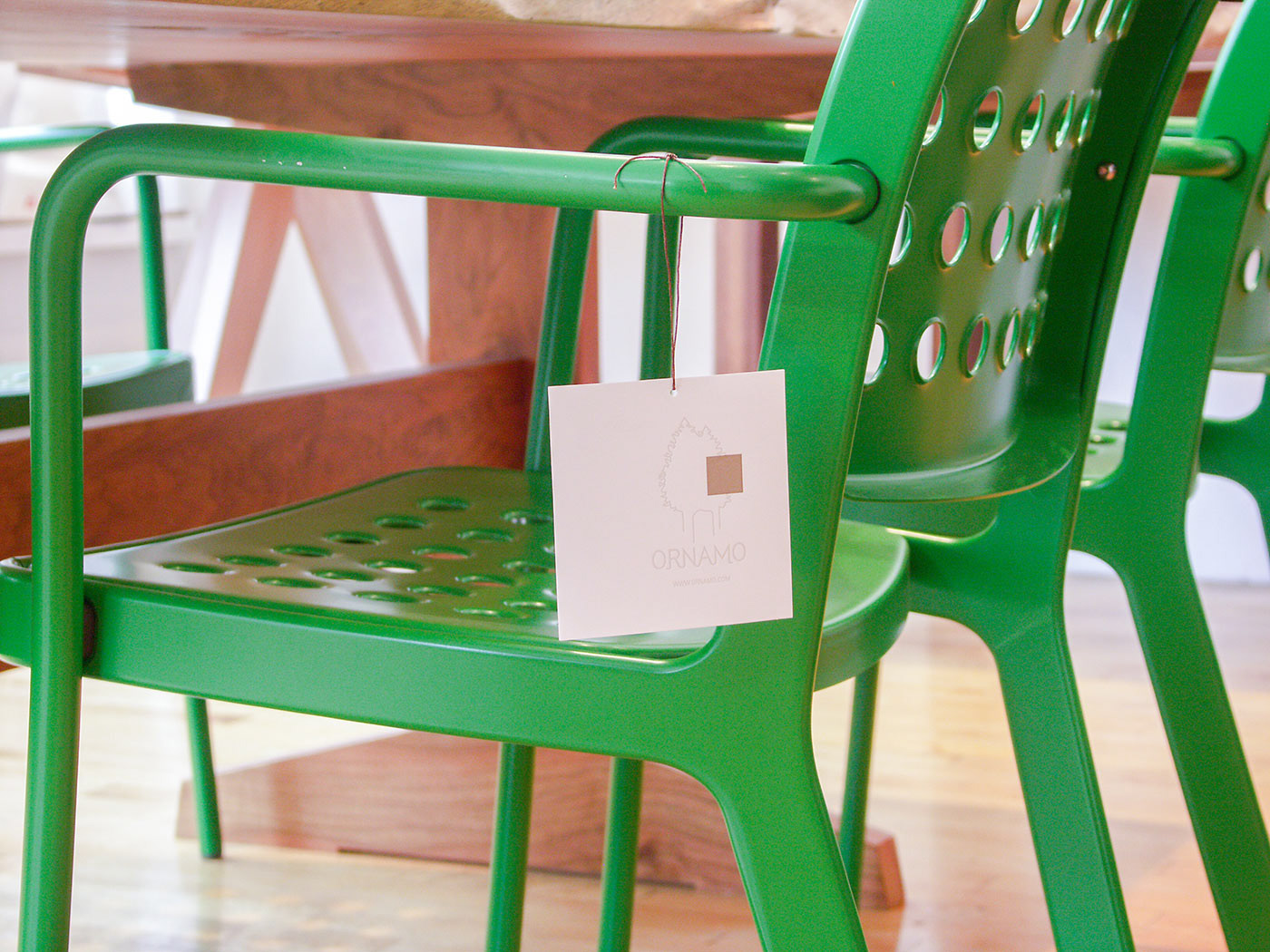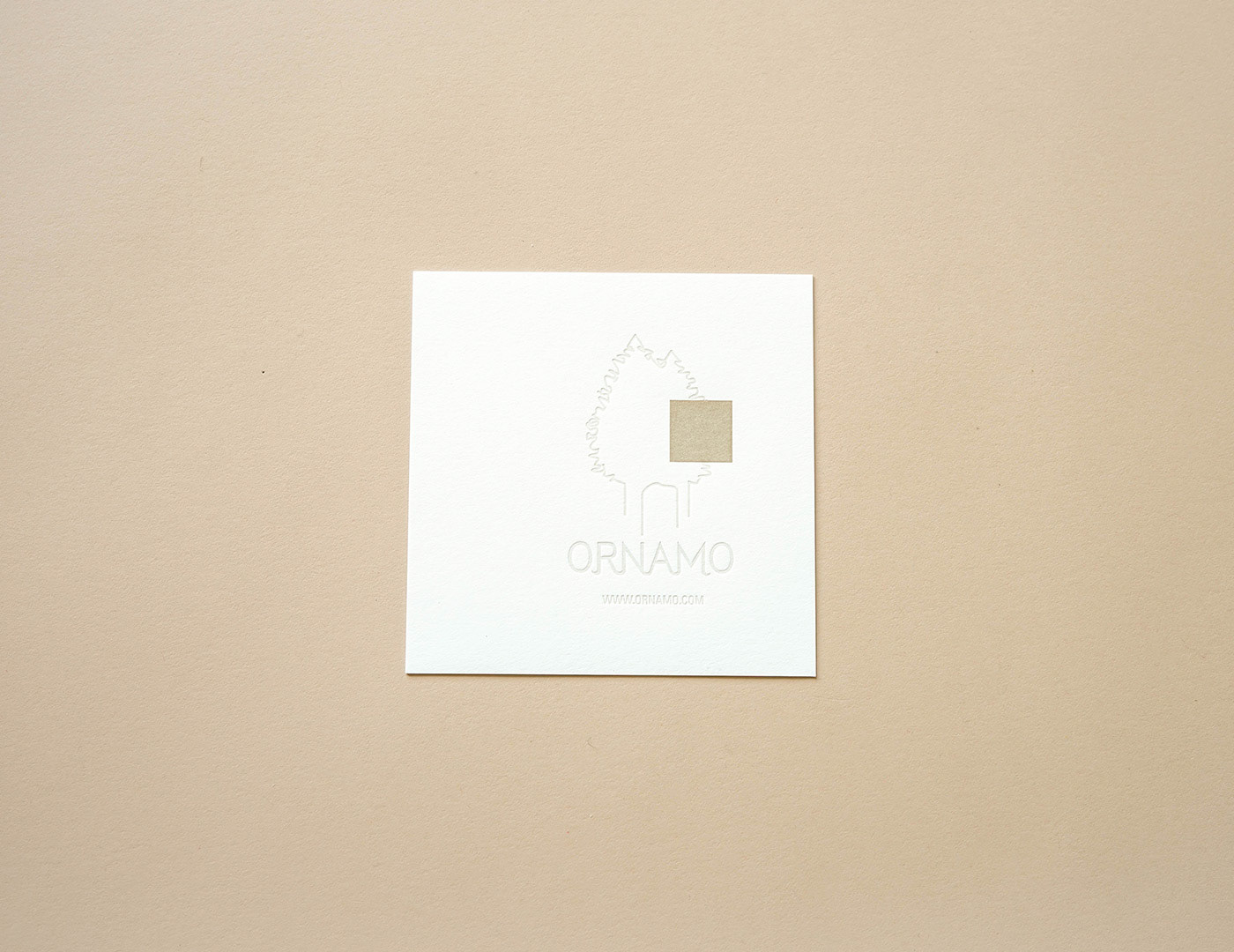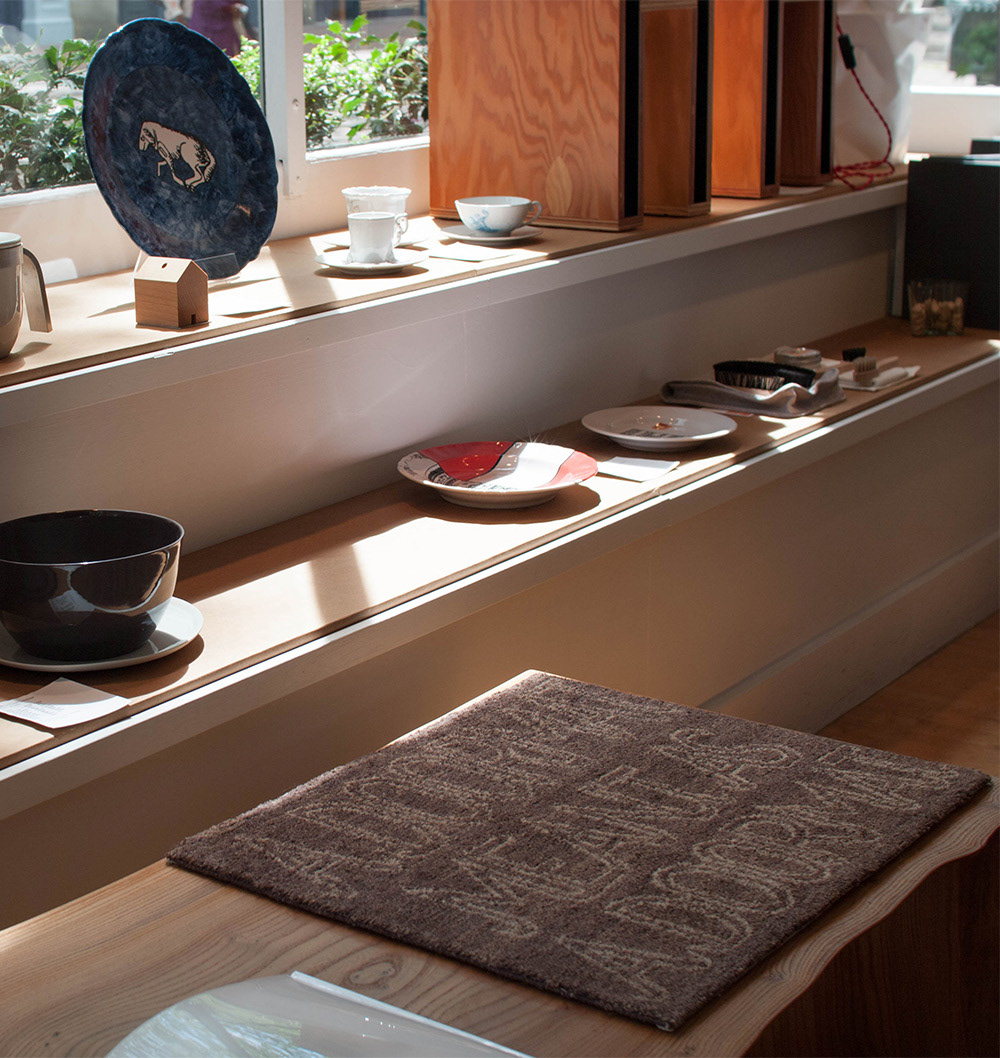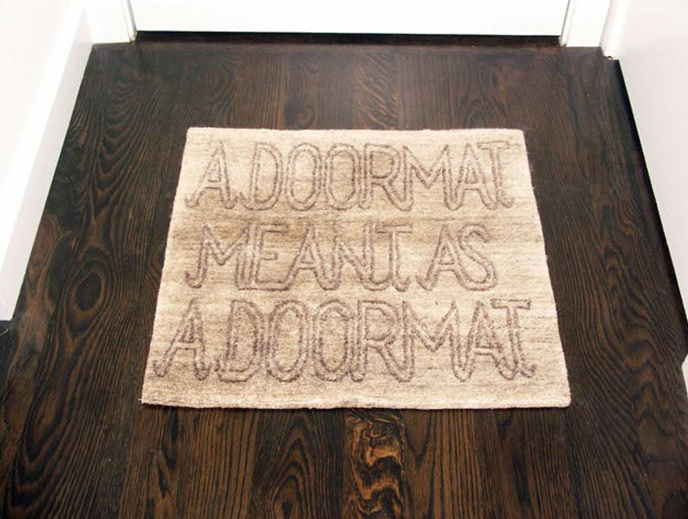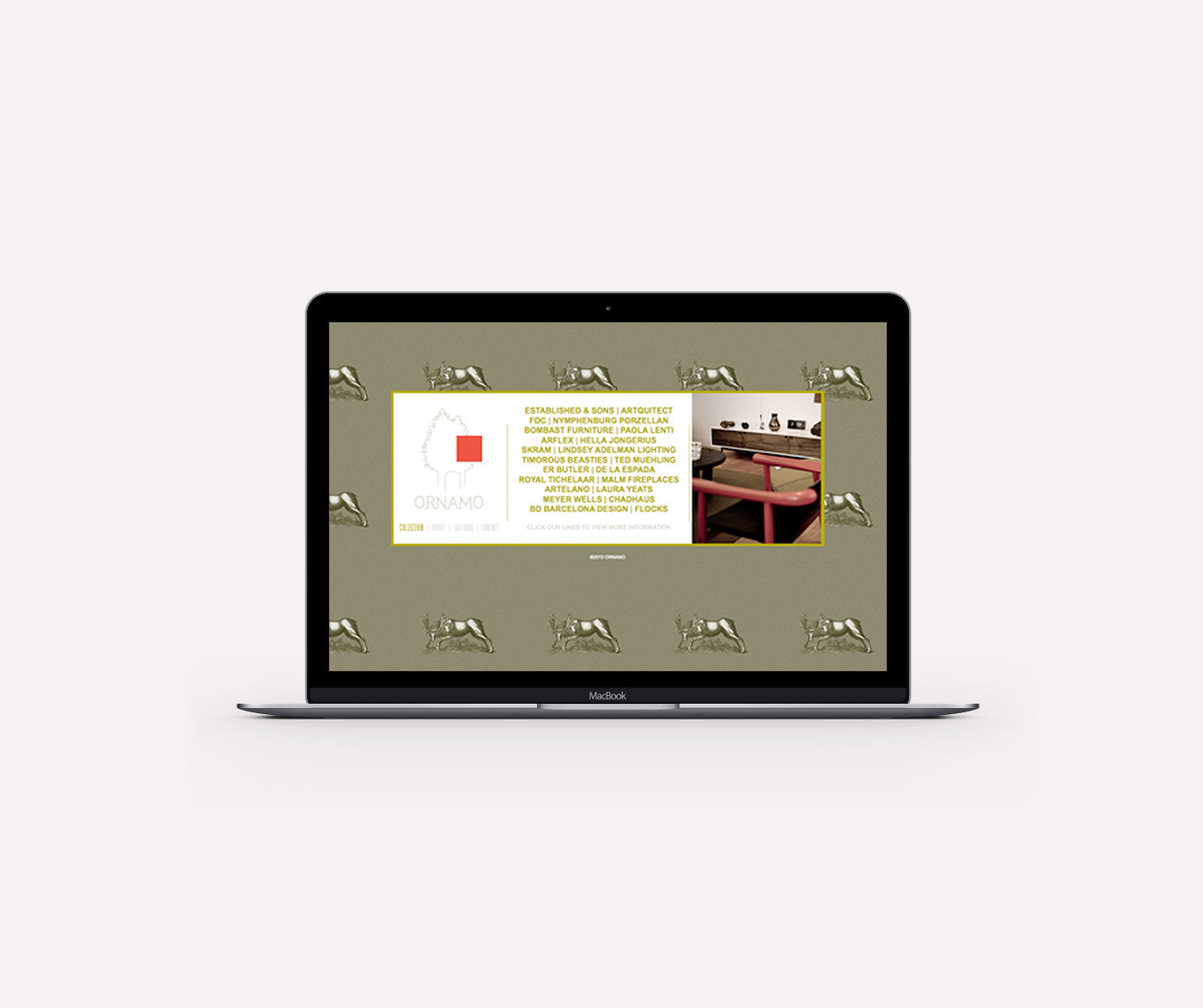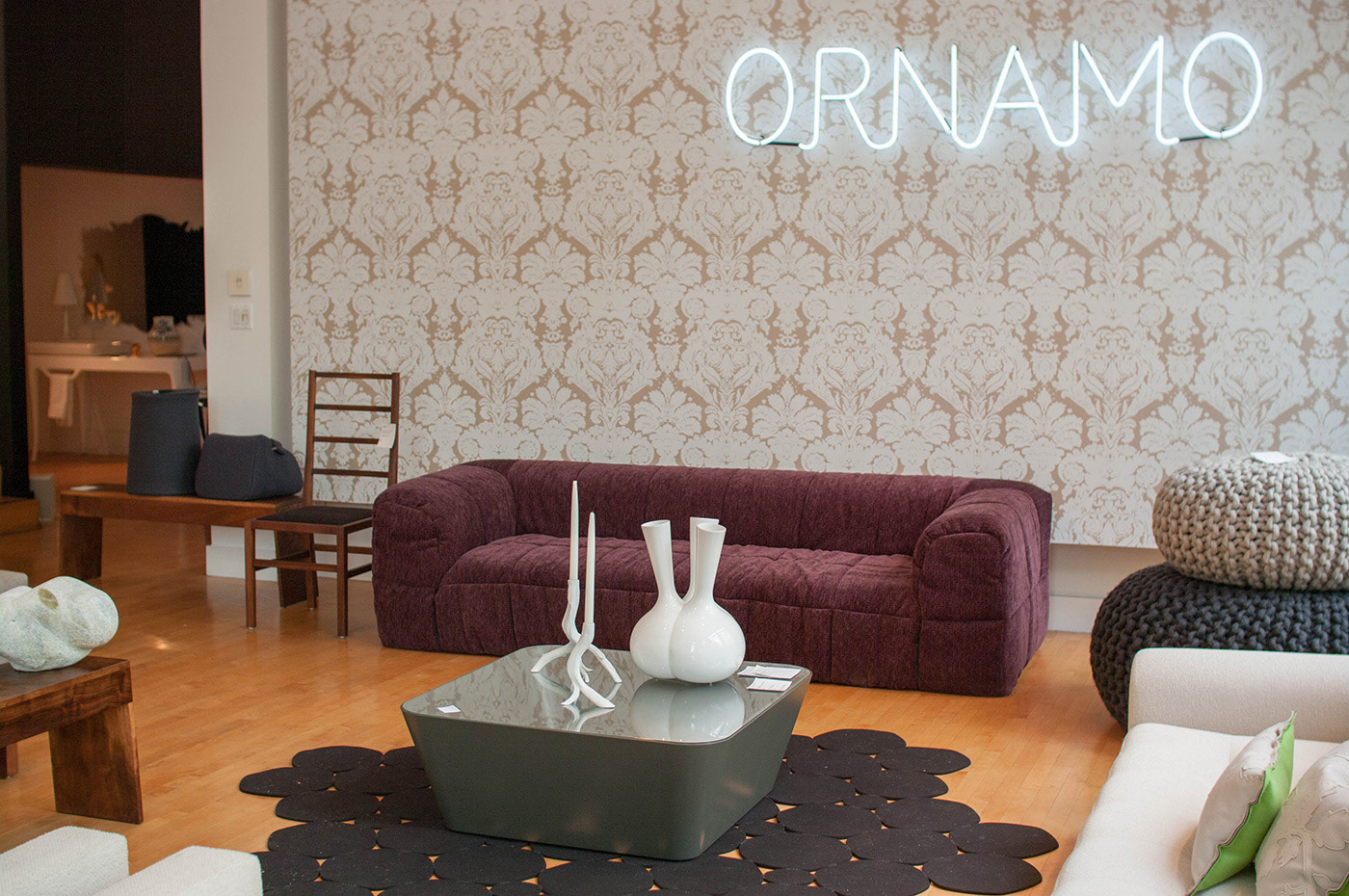 Project:  Identity for a home furnishings showroom, featuring both Pacific Northwest and international designers. Curated with a focus on sustainable materials, witty and intelligent design, and beautiful details. 

The logo, inspired by Ansel Adams Poplars and Malevich's square, bring together organic elements and bold geometry that form the basis of the collection.

Detail:  2-color letterpress business card and hang-tags, printed on uncoated paper; neon signage; informational website; door mat design with font customized to match logo (made with hemp and natural dyes in two color-ways). 

Client:  Ornamo | Seattle
Published:  
The Best of Business Card Design 9; Rule 29 and Rockport Publishing
Big Book of Green Design; HarperCollins Publishing