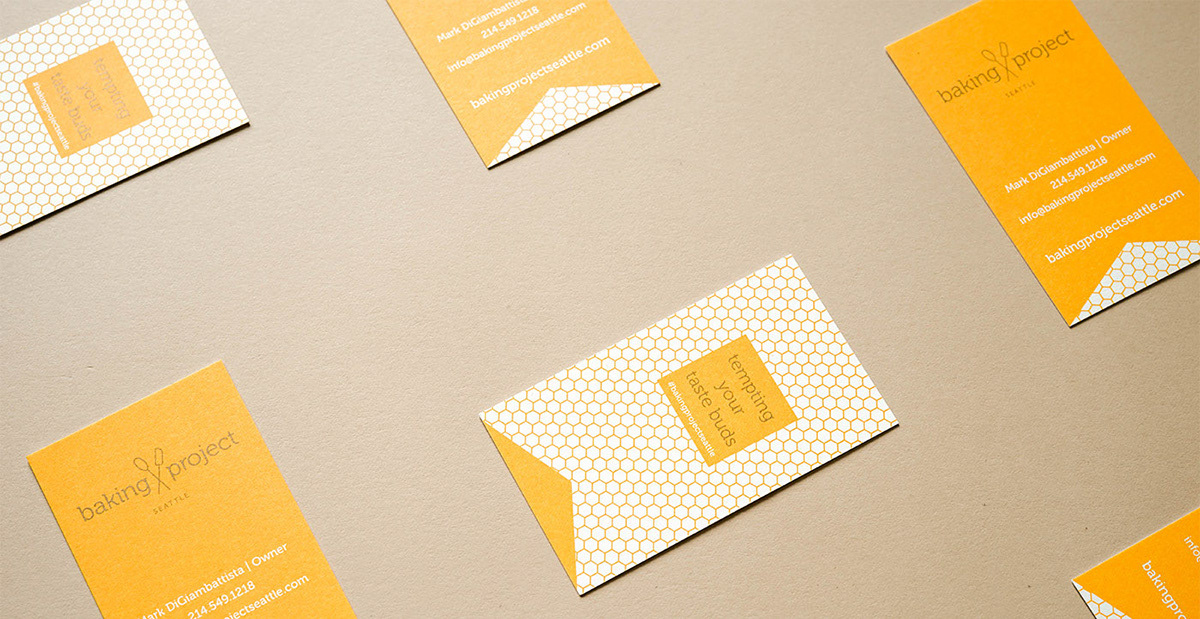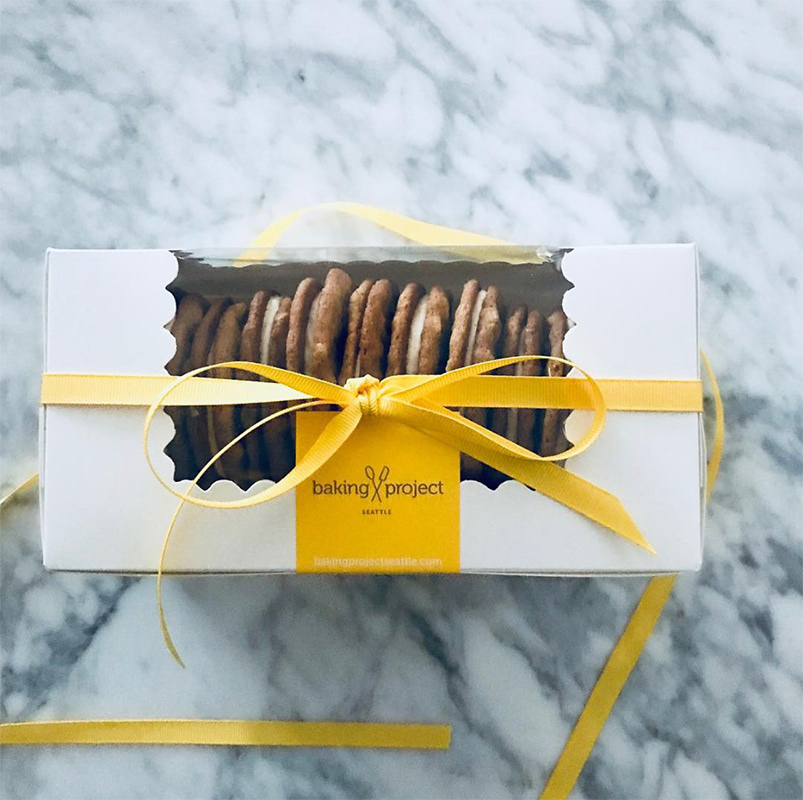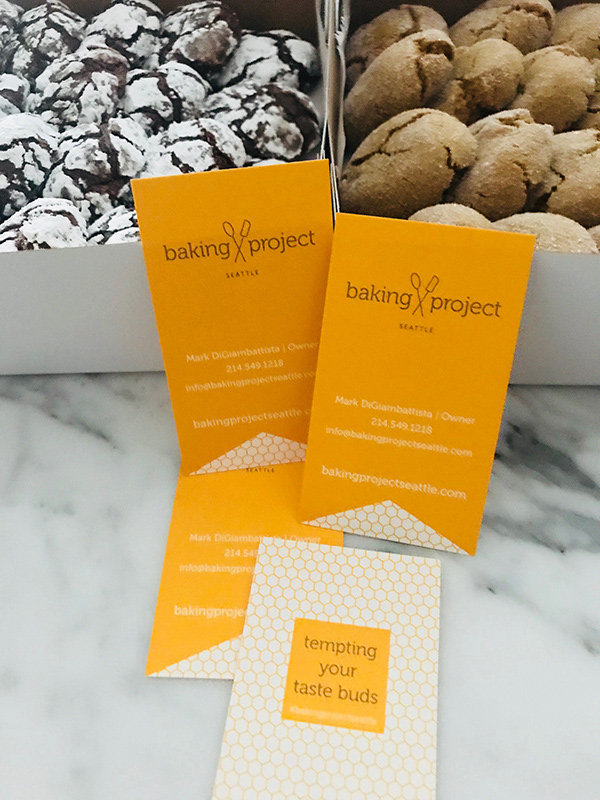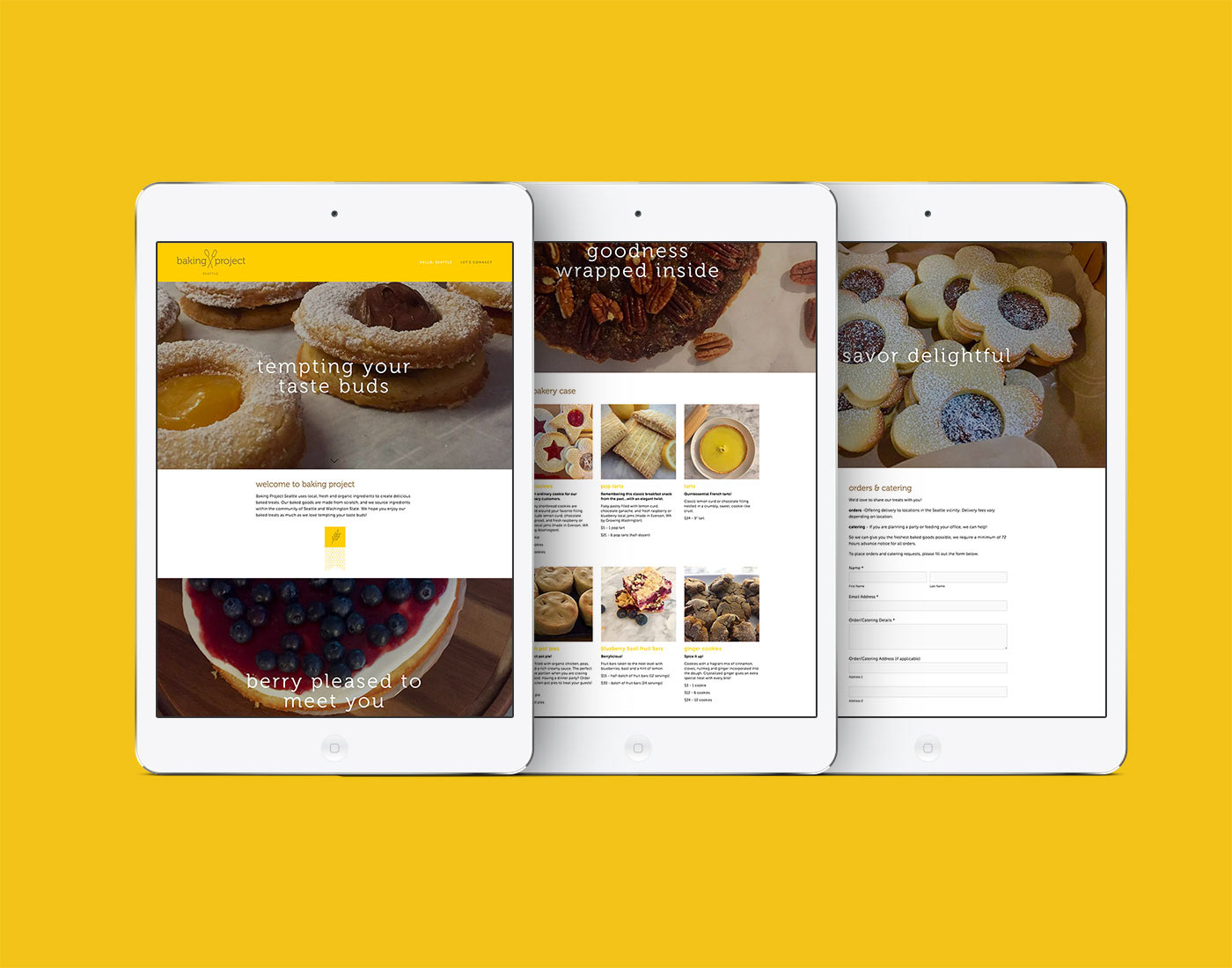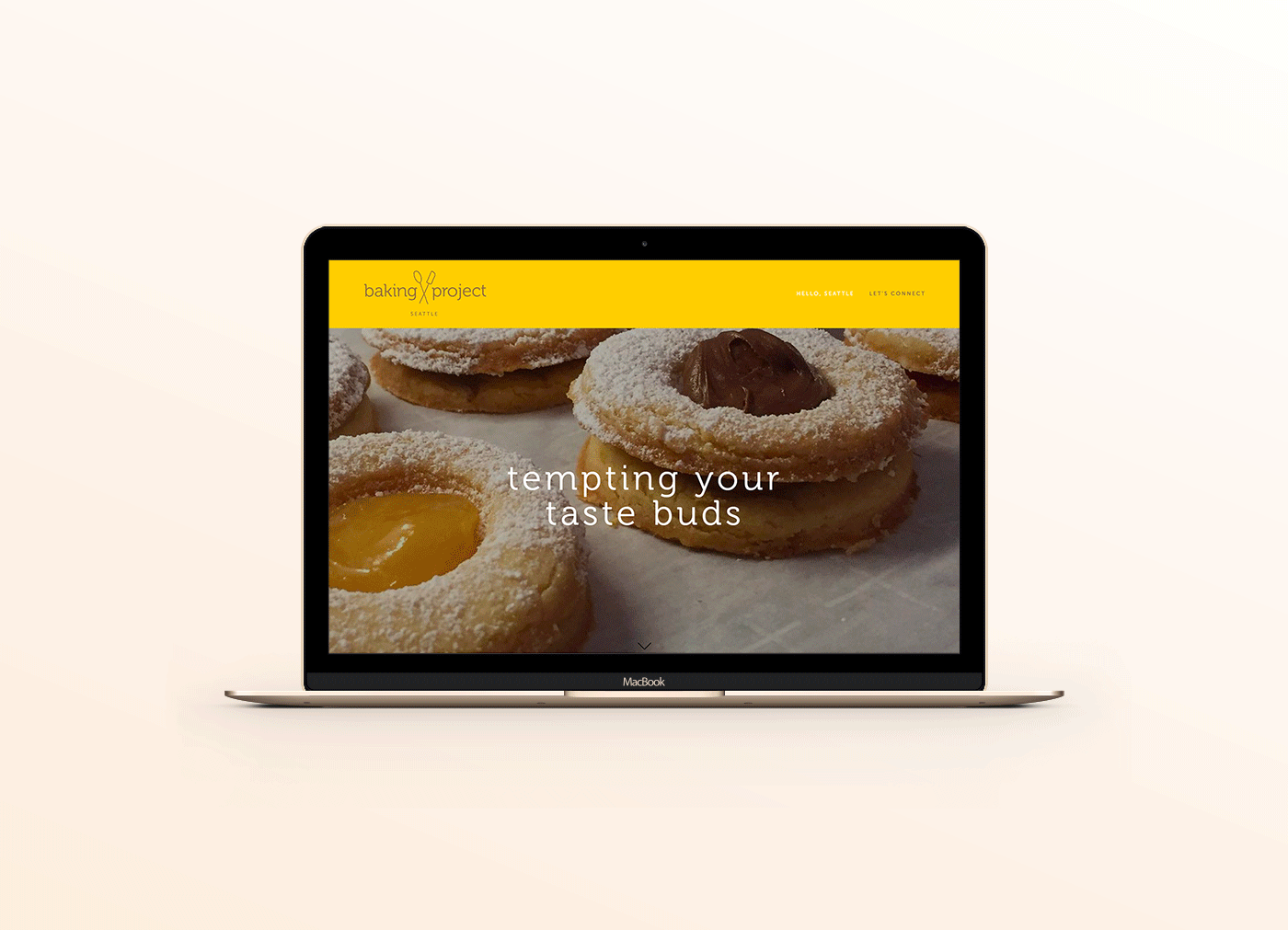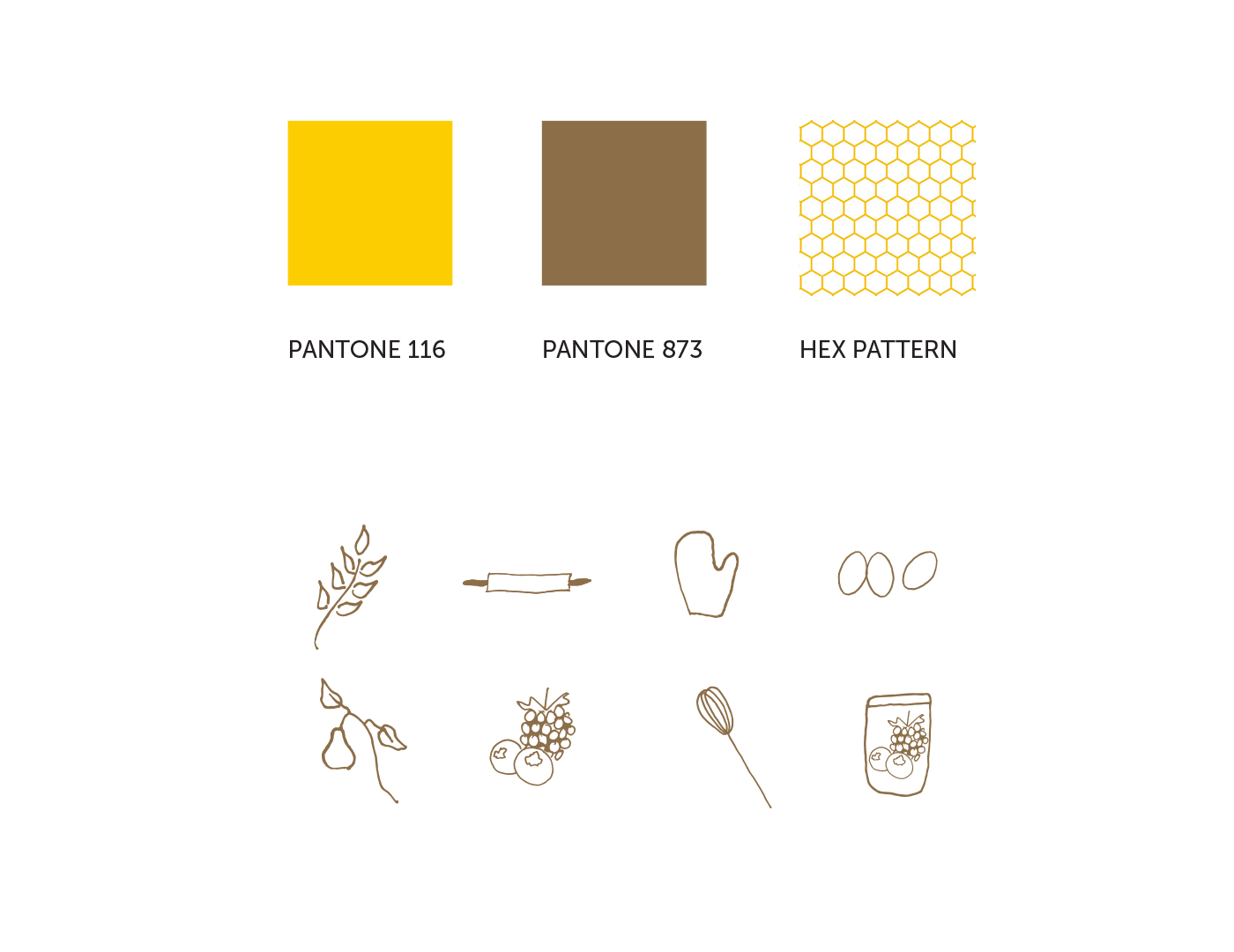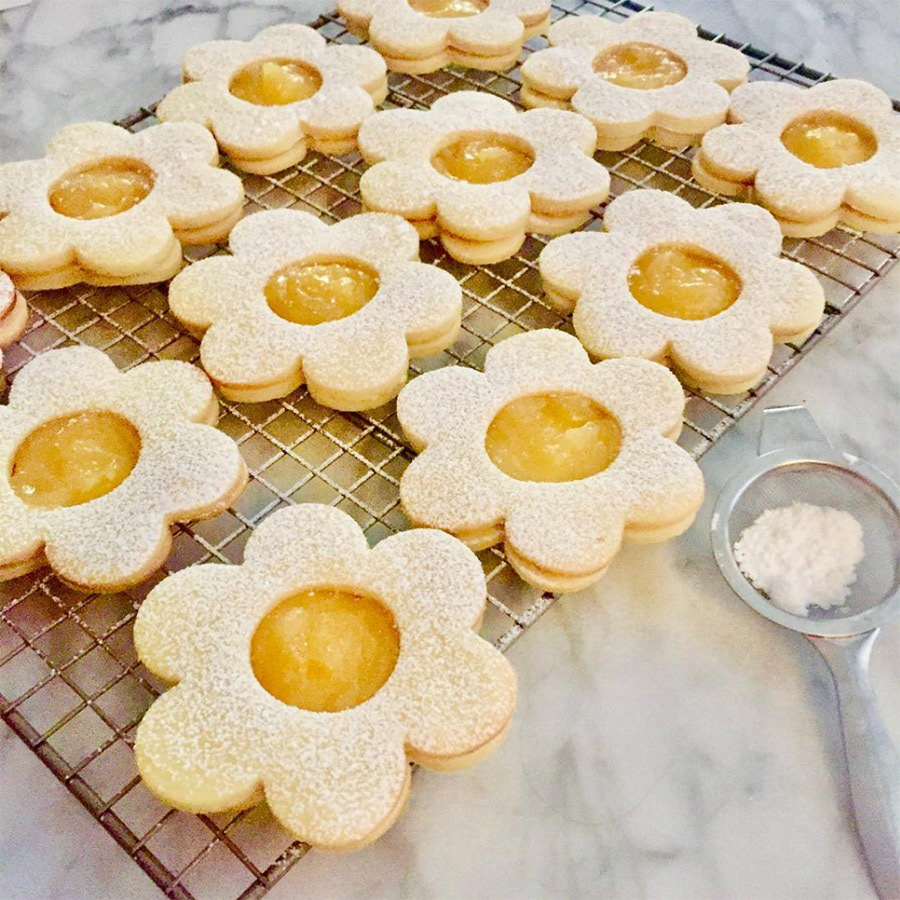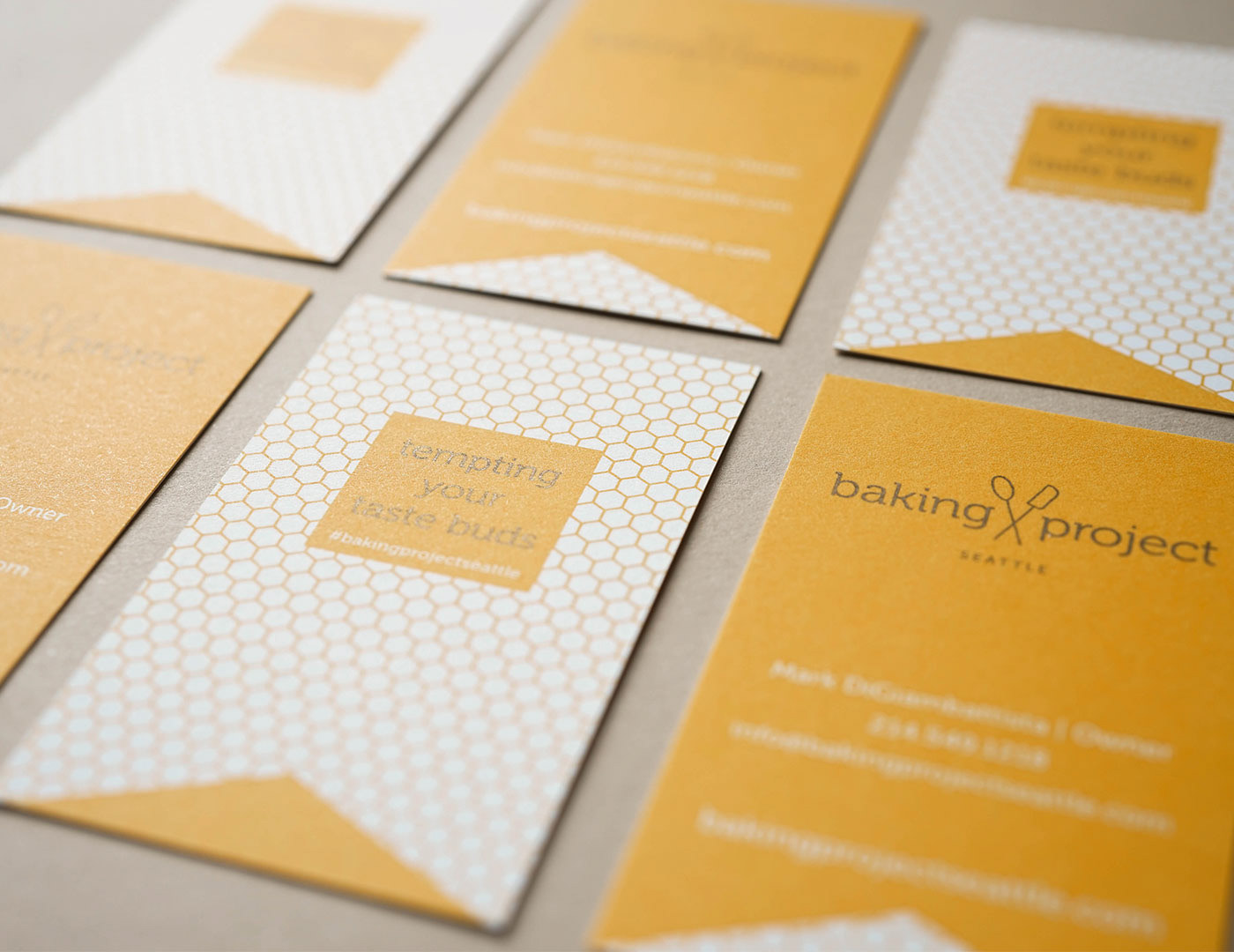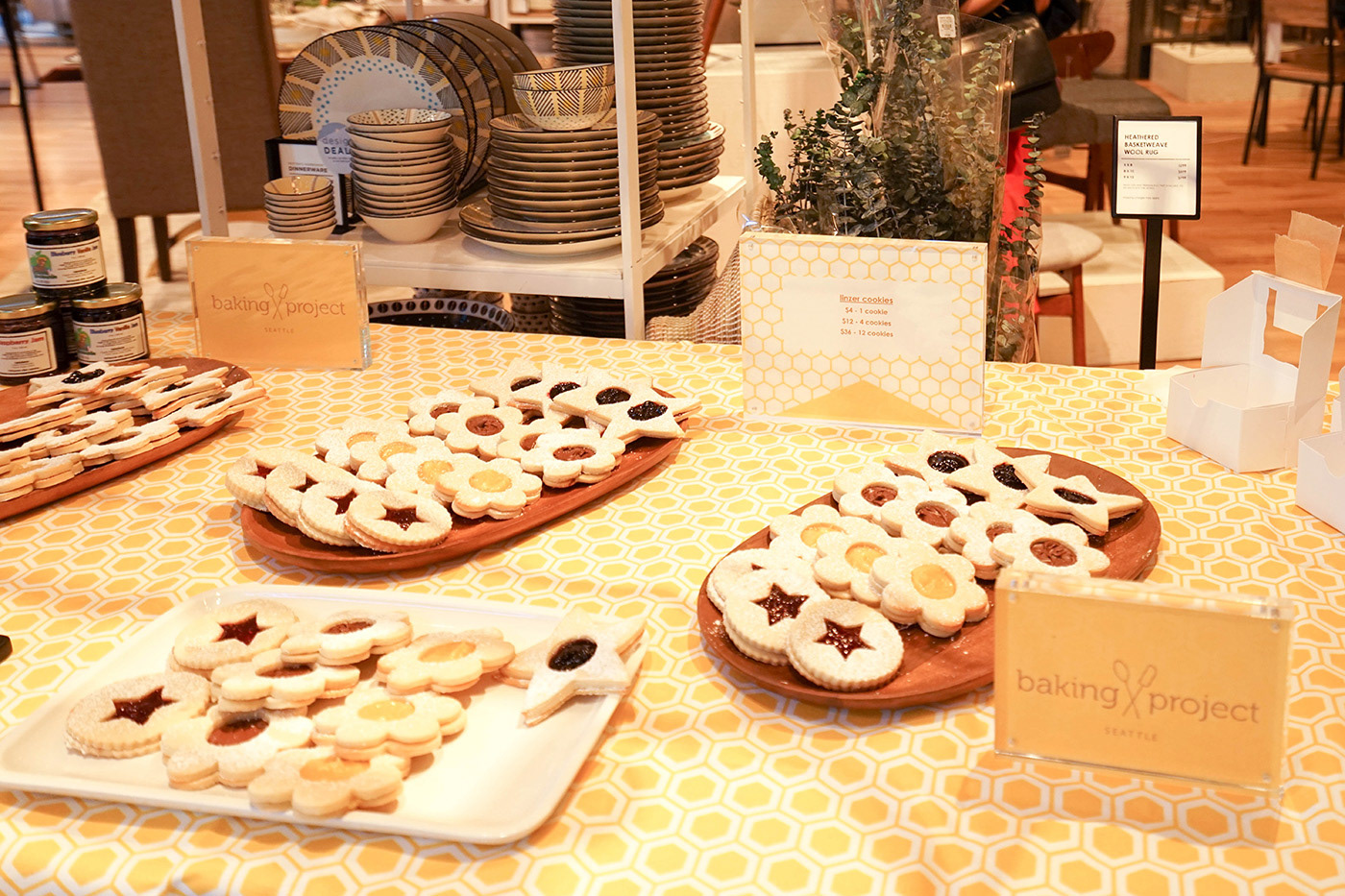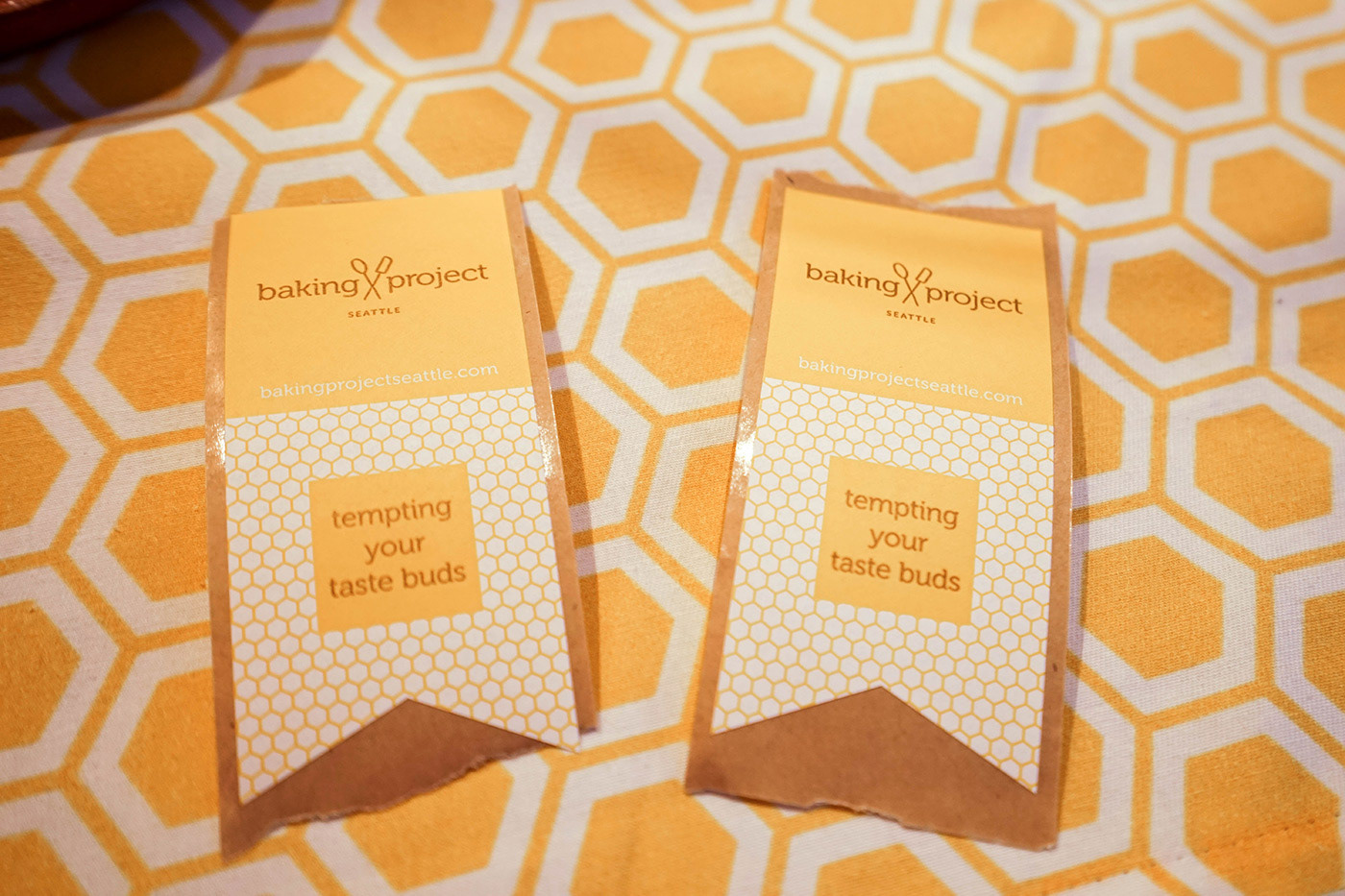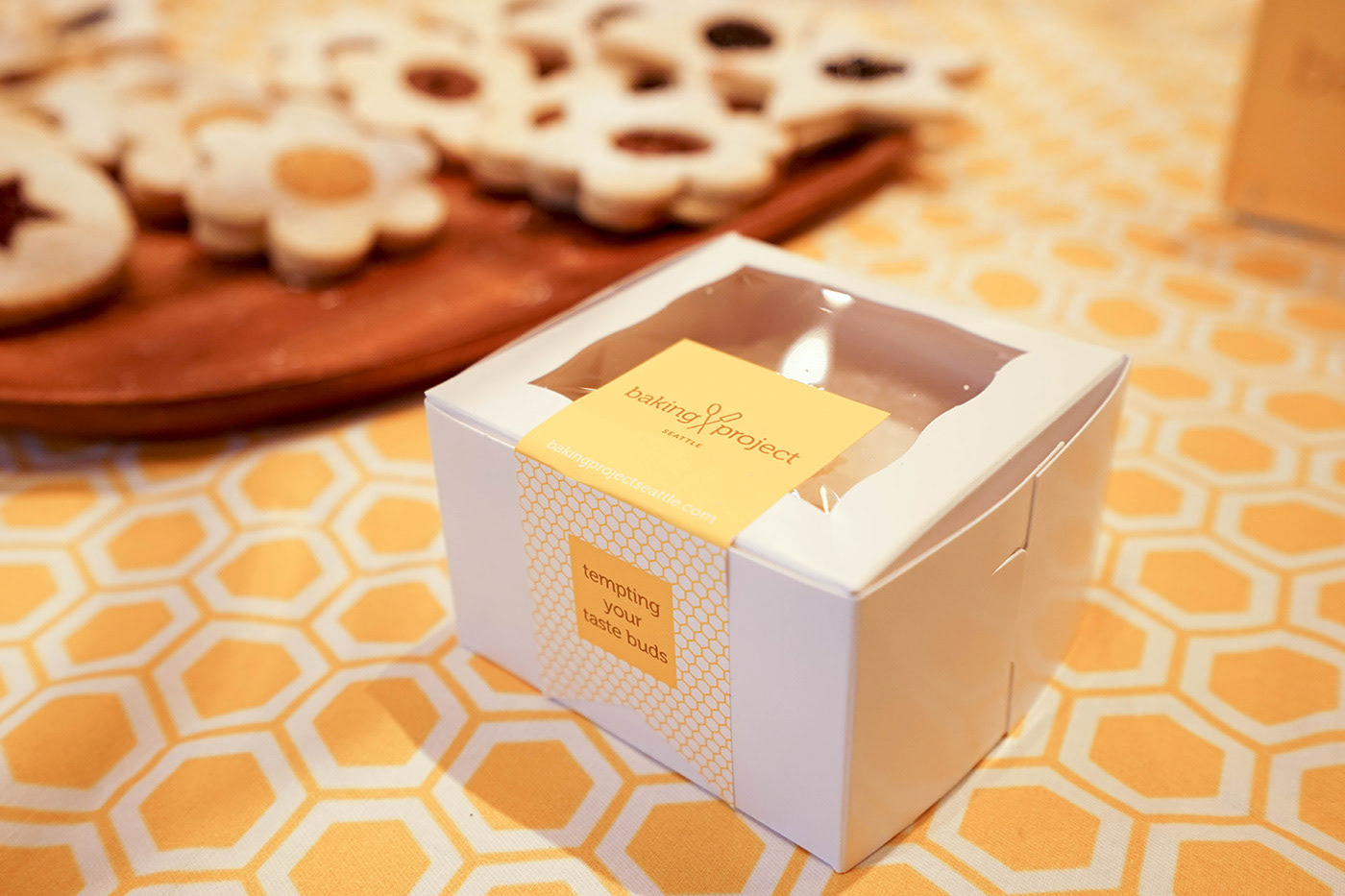 Project:  Logo, icons, business cards, packaging labels, and website for a pop-up bakery 
Details:  Concept:  egg yolk yellow and vintage hex tile allude to the small kitchen concept of the brand.
Conceptualization and creative; hand-drawn illustrations converted to vector. 
Custom die-cut label ribbon; 2 Pantone color, off-set print - sized to work on multiple sized pastry bags and boxes. 
Client:  Baking Project Seattle |
bakingprojectseattle.com