Brochures/ ads/ collateral | Manufacturer-sliding doors
Project:  Marketing material and website for an interior sliding door manufacturer and retailer.
Detail:  12-page informational brochure; 8-page lookbook; print advertisement series; off-set printed postcard; saddle-stitched technical books; website - MySql database.

Client:  Raumplus North America | Seattle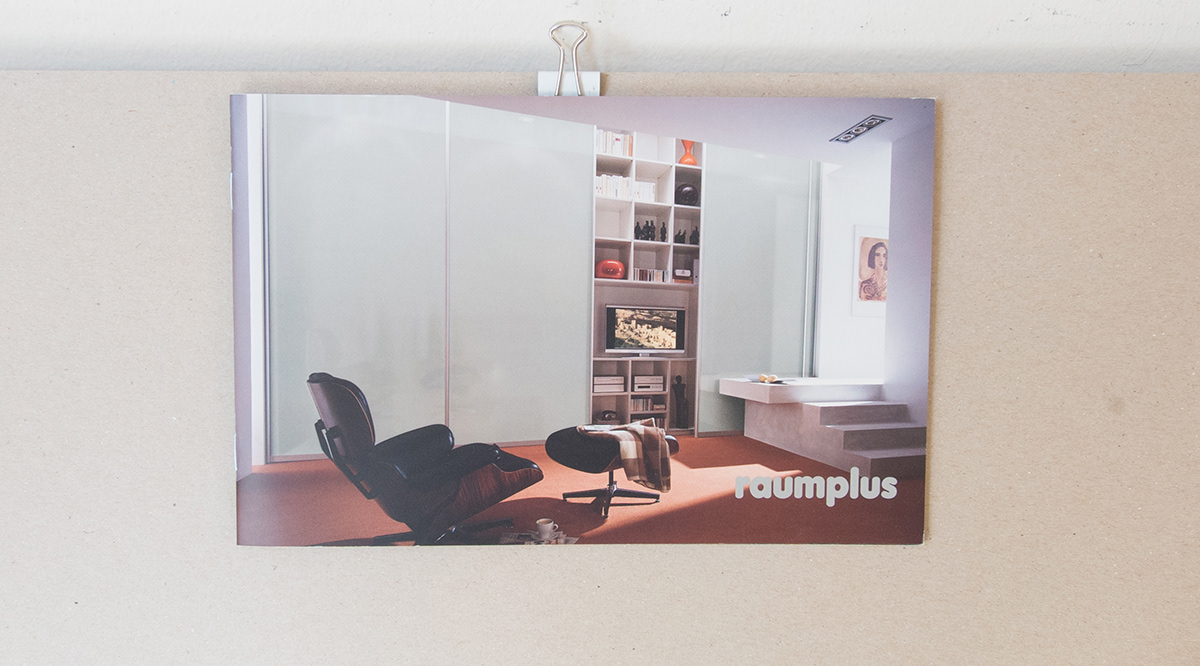 Brochure: 12-page informational brochure for an interior sliding door company. Off-set print. CMYK plus silver metallic ink and varnish.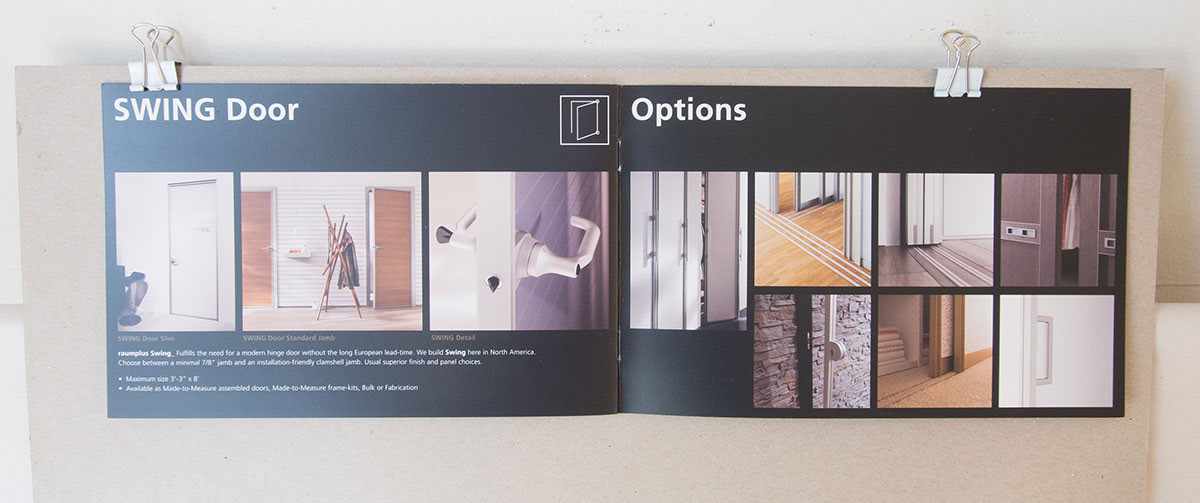 Postcard:  Off-set print, 1-color pantone plus metallic ink on front, CMYK back. The silhouette is comprised of clients' names printed in metallic silver and intended as a thank you/season's greetings card.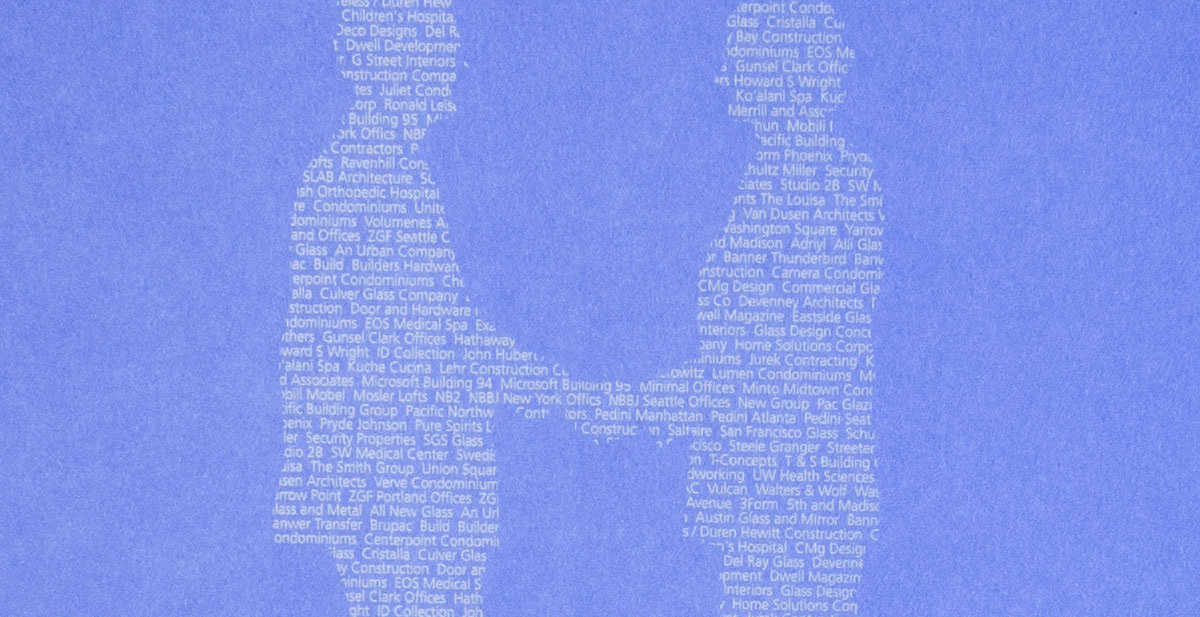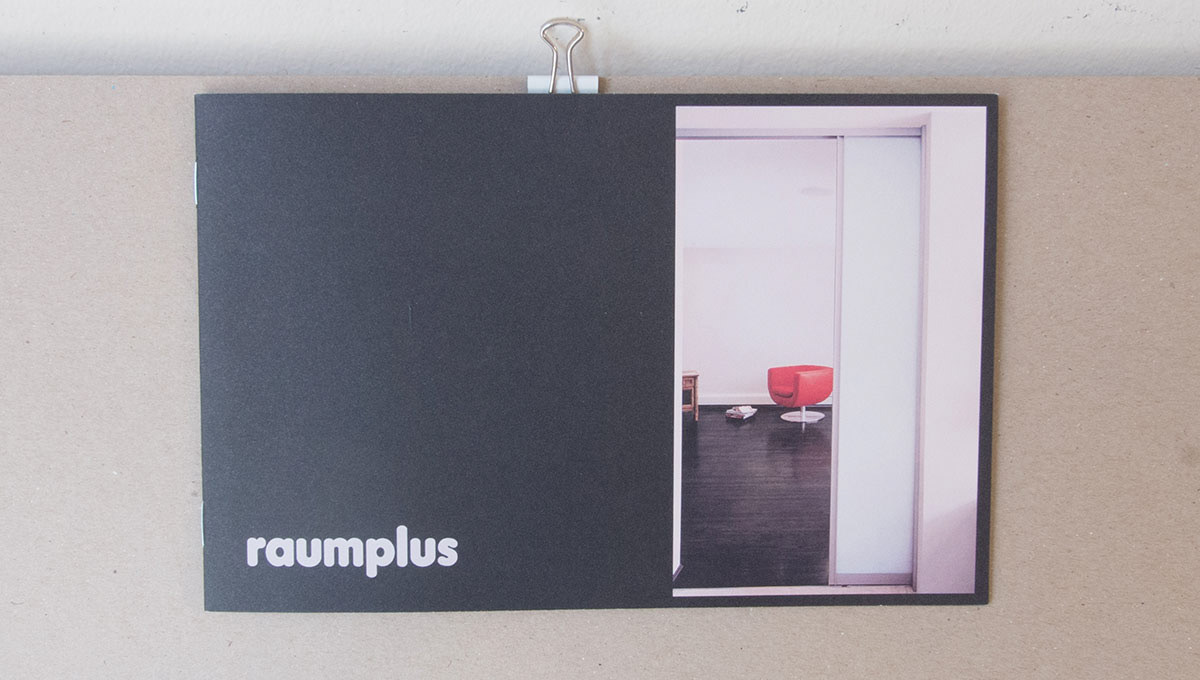 Booklet:  8-page informational booklet providing a company overview. Off-set print. CMYK, 80lb cover, uncoated paper.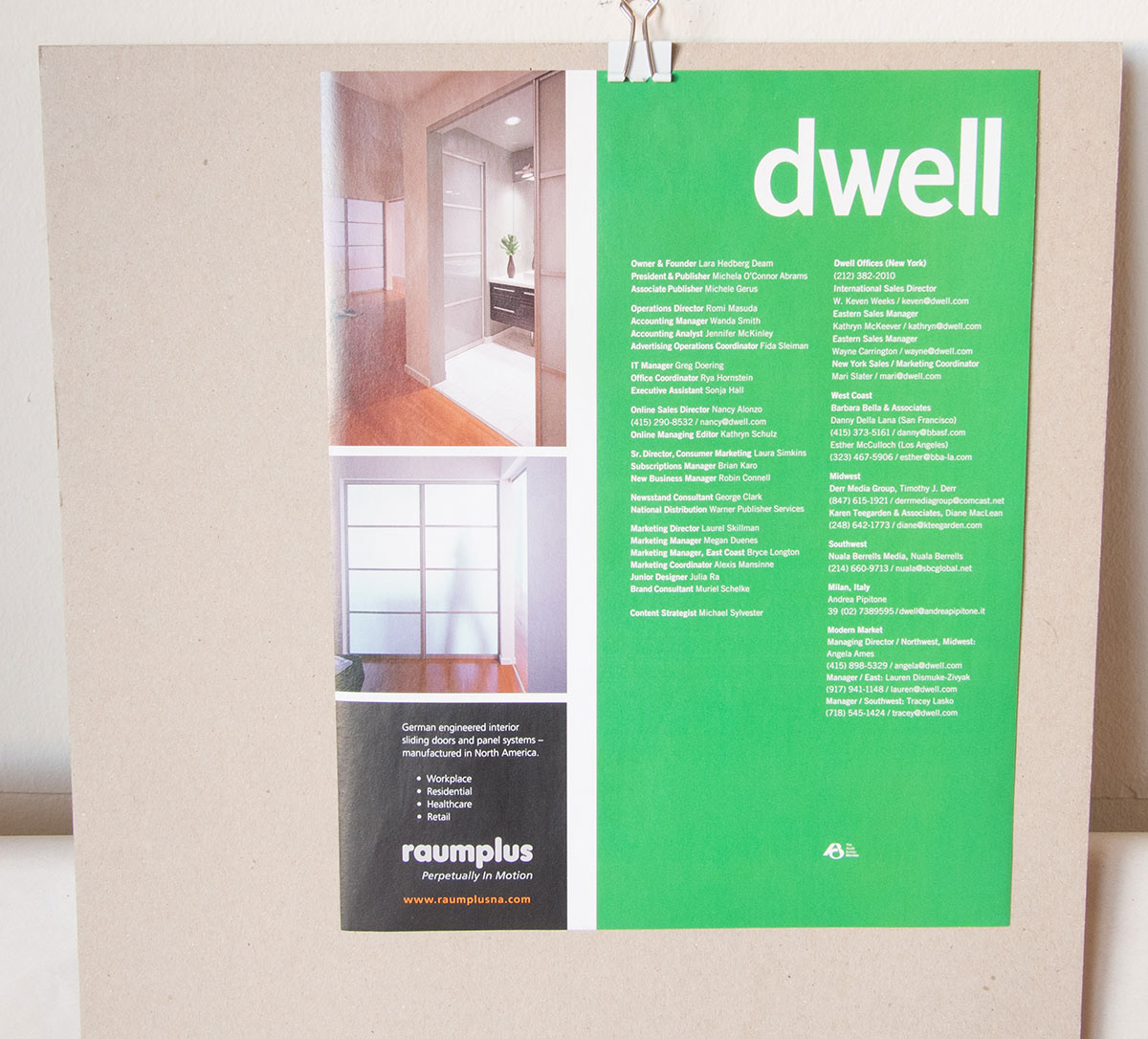 Advertisement series: As seen in Dwell and Metropolis Magazines.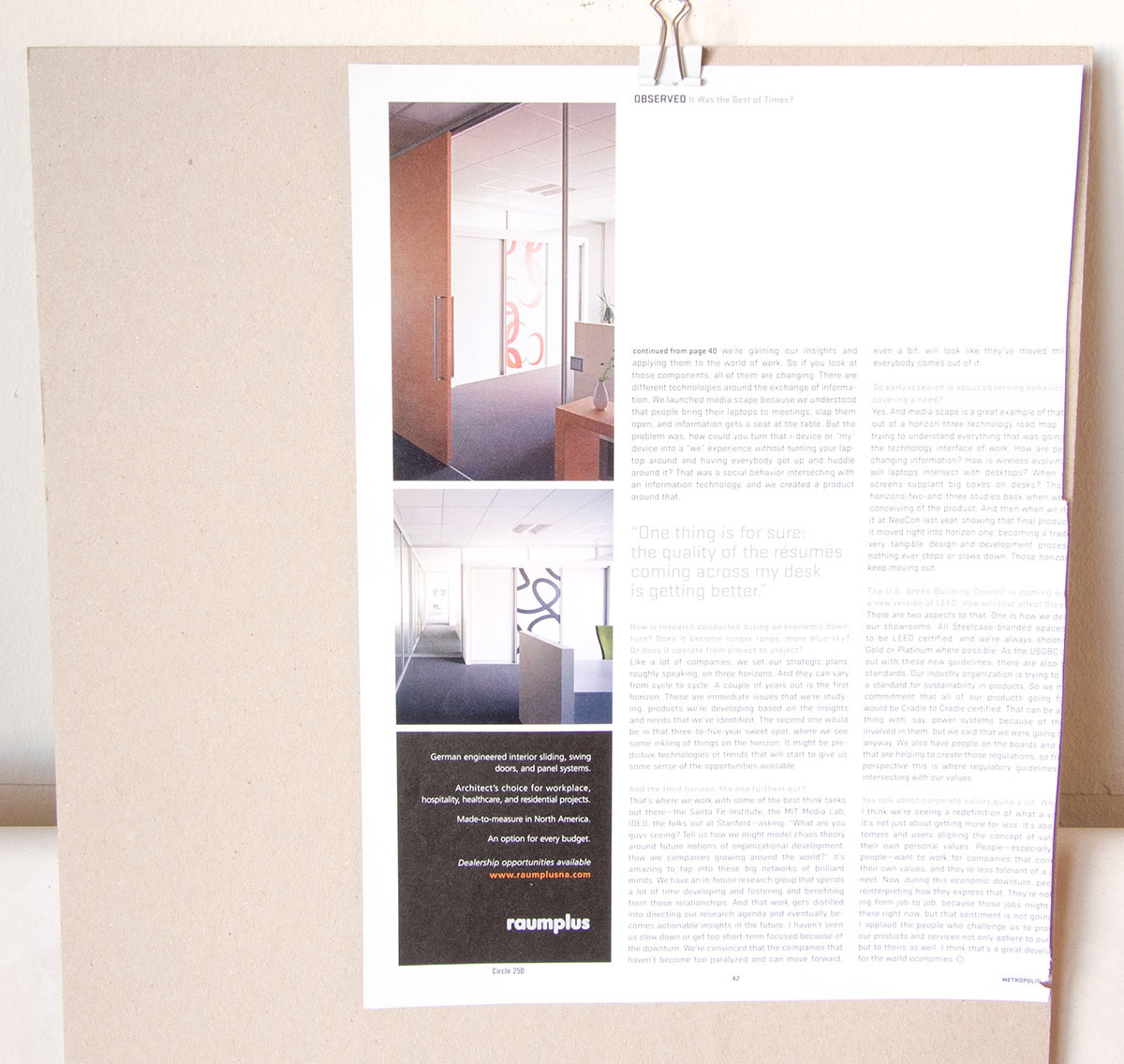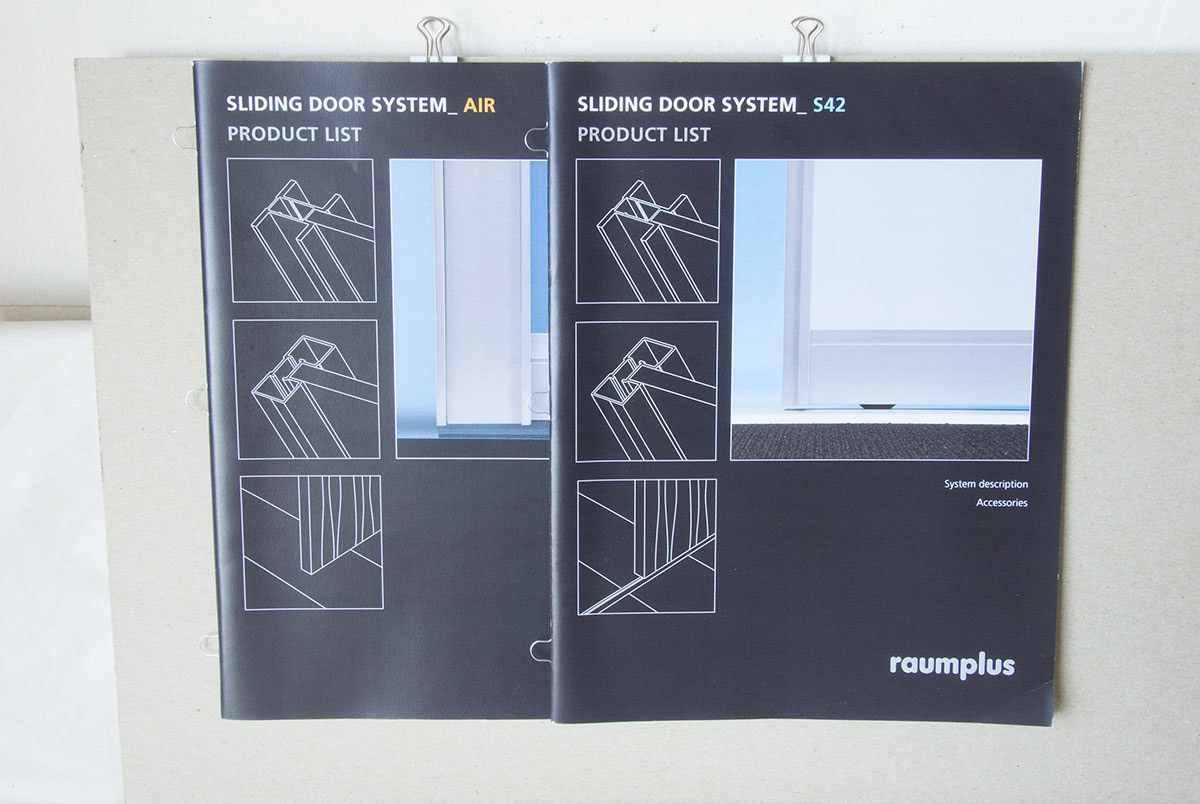 Technical books, series of 4:  Digital print, saddle-stitched with binder hooks. 32-44 pages plus cover. Includes web optimized PDF editions. The books numerically catalog each door system's components into a simple to use format in three sections. The layout is designed on a flexible grid accommodating technical drawings and description details.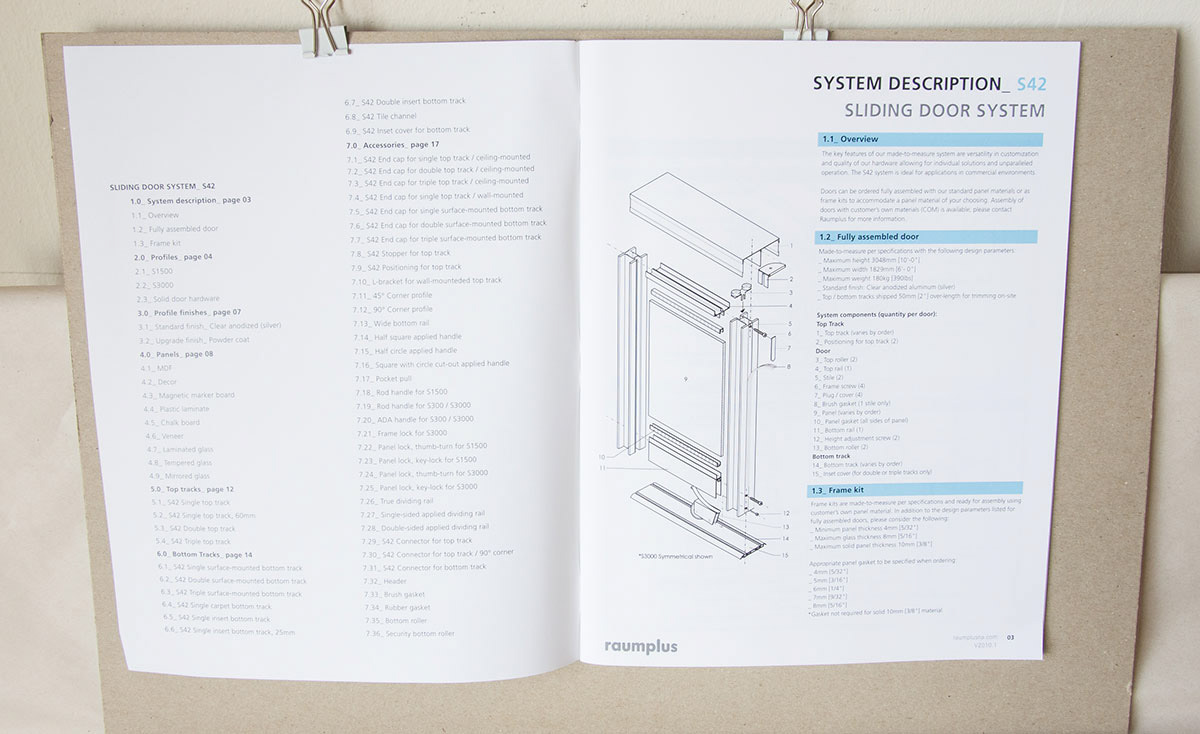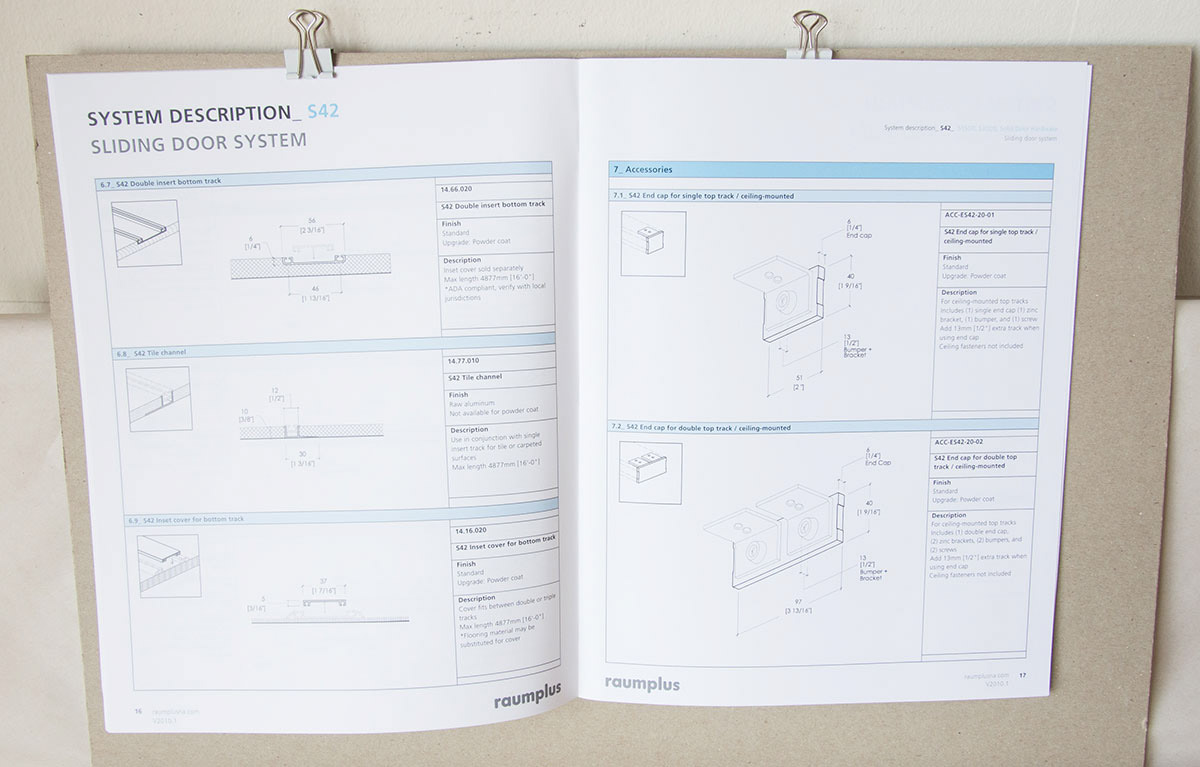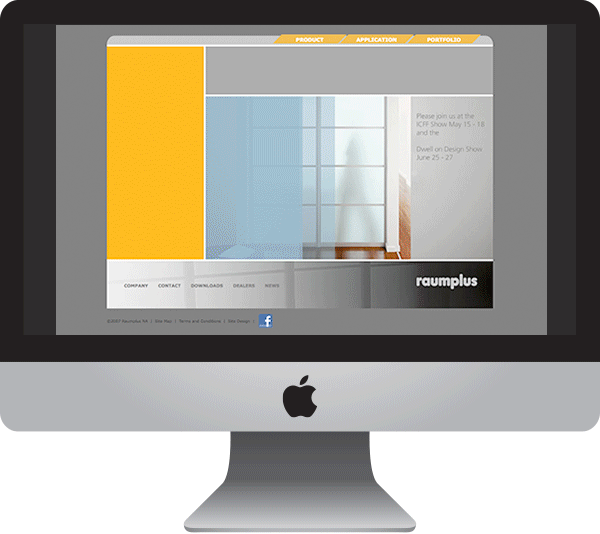 Website: online portfolio and catalog. MySql database 2008-2013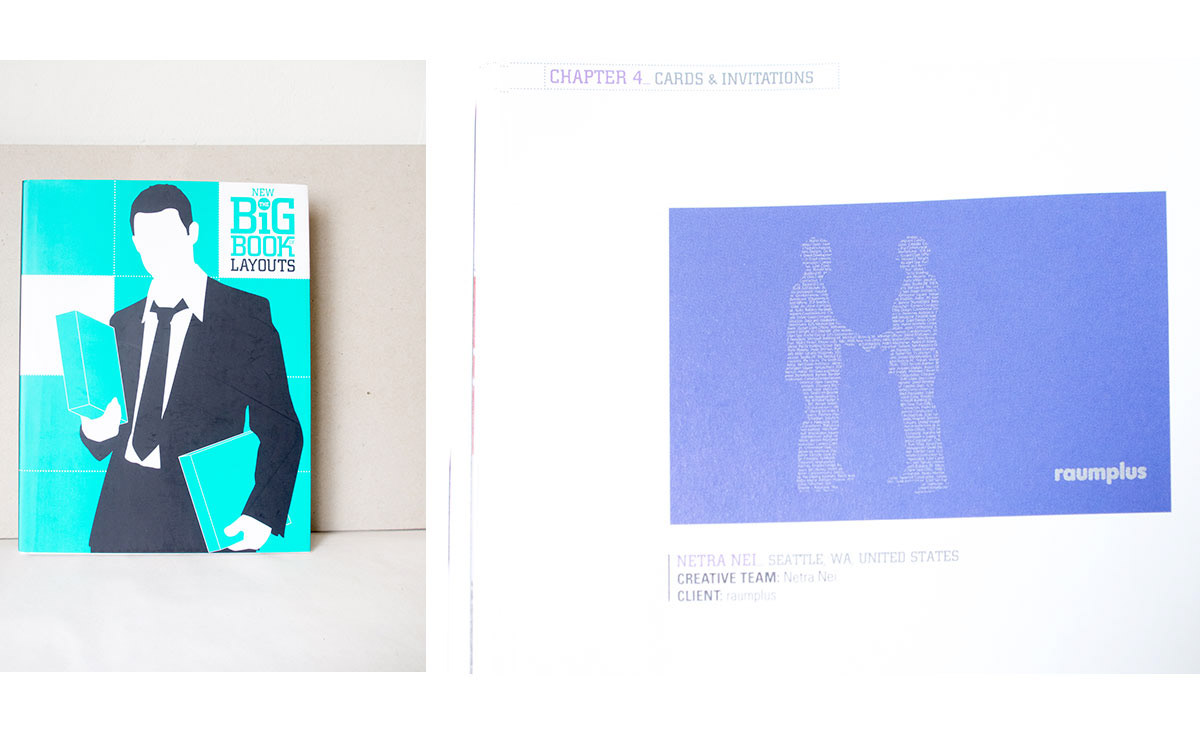 Published:  New Big Book of Layouts; HarperCollins